The UK's First Festival of True-Life Storytelling
Festival Programme 2016
Tellit 2016 is the UK's first ever festival of true-life storytelling celebrating the art of sharing true stories through a curated series of events, shows and workshops. Featuring acclaimed true-life storytellers, autobiographical poets and the best up-and-coming spoken word artists. Check out our first year's programme below and join our mailing list for updates for Tellit Festival 2017.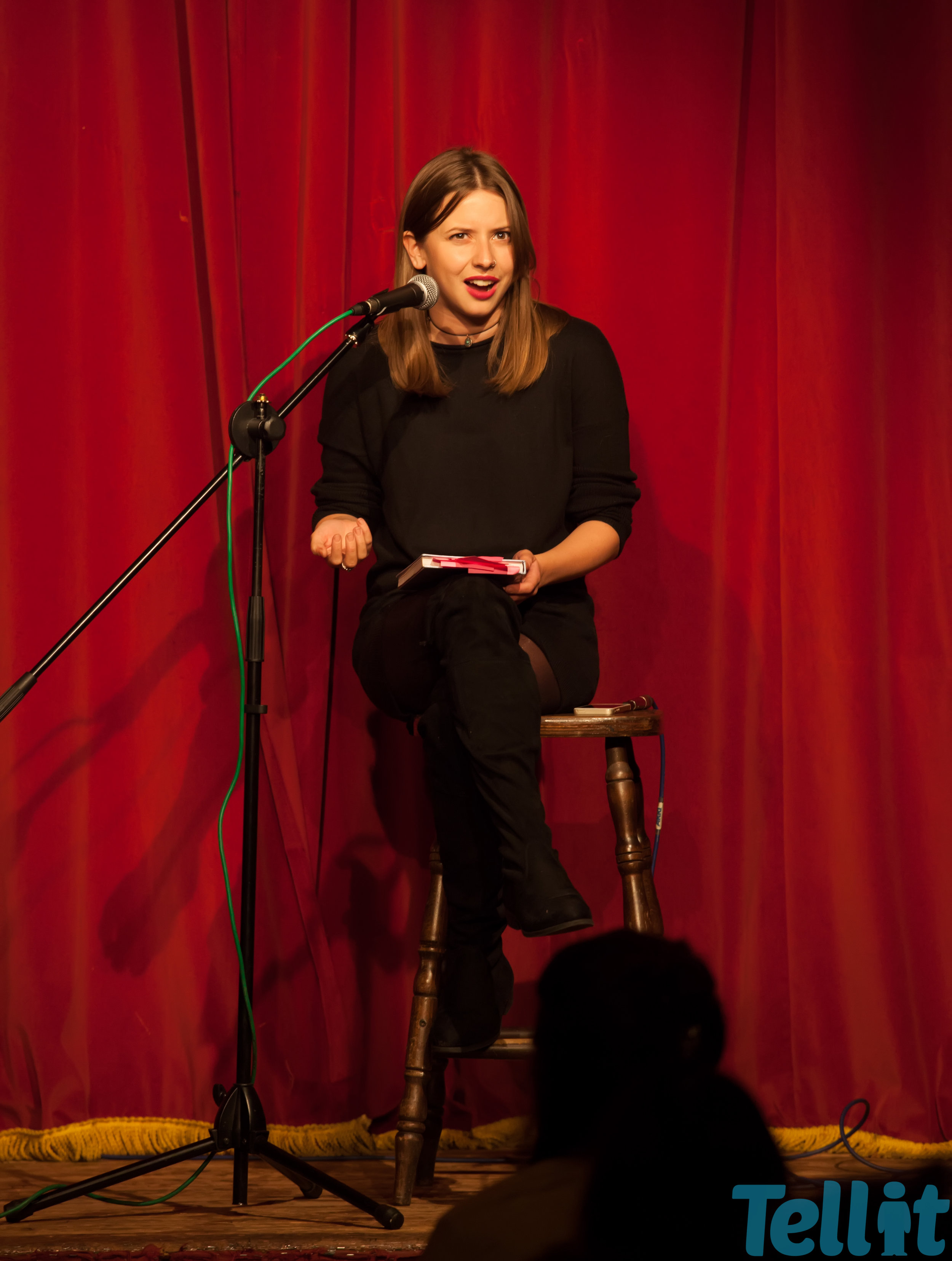 All our events from Tellit 2016
The Quest is our search to find some of the best unknown true-life storytellers around the UK. We believe that if you have a great story to tell, you should Tellit. We're looking for hidden gems, great stories that have been doing the rounds in pubs, campfires and living rooms to give anyone a voice and a stage to share their story.
We've partnered with the main storytelling clubs from around the country including The Moth, Spark, Speak Easy, Flashlight Tellers, Narativ and Natural Born Storytellers. Each club is hosting a 'Round' and will send one storyteller through to our showcase, taking place during the festival.
Our theme for The Quest is still to be decided for 2017
Anyone can enter as long as you're not a professional storyteller and your story is true.
If you have a story to tell that fits with the theme of 'Lessons', please fill in the form below
Our Story
In a little room above a pub in Camden Town, people meet every month to share stories. We found that everybody has a story to tell and we are all innately natural born storytellers.

Michael has always had a dream to one day run his own festival and suddenly he hit upon an idea to combine his two favourite passions: true-life storytelling and festivals.
As he shared his vision amongst anyone who would listen a crack-team of festival producers slowly started taking form: Kate, a storyteller from Birmingham, Tim an audience member and social media whizz from London and Jacob, an experienced theatre producer from Melbourne were naturally drawn together through their love of the event, passion for hearing people's stories and search for truth, honesty and vulnerability.
Why Tellit?
We believe that stories are meant to be shared and if you have a story to tell, you should tell it.
What is Tellit?
Tellit is the UK's first ever festival of true-life storytelling featuring a week of shows, events and workshops across London celebrating 'truth' through various art-forms.
Tellit will develop into an annual festival that provides a platform for artists to share their own experiences alongside people 'with stories to tell' from a wide range of communities.